Room, Room, and More Room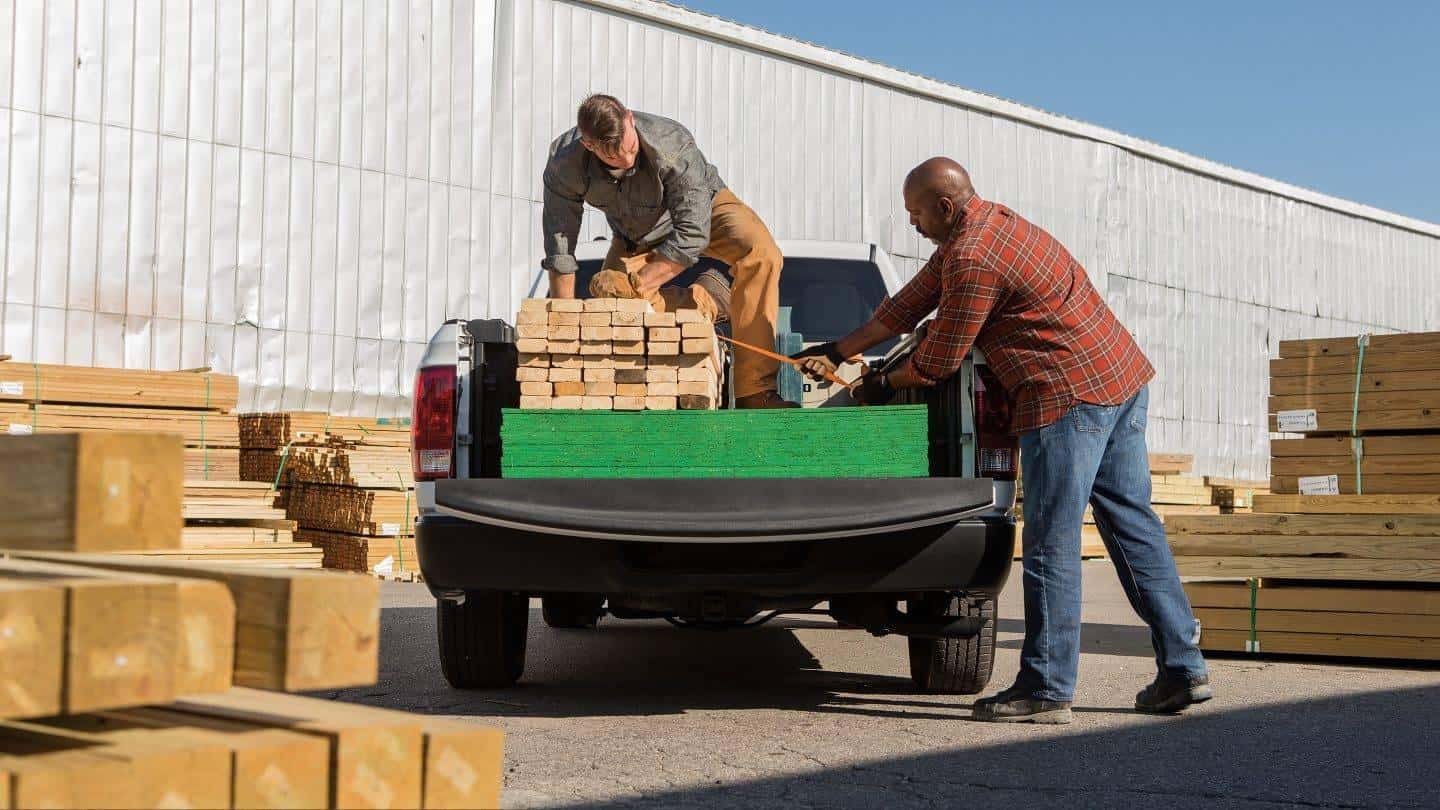 Maybe you're considering the Ram 1500 as a family vehicle, in which case you'd need room for groceries, beverages, a baby seat, and a stroller. Or maybe you need a truck that's fit to carry your crew to the job site. You don't need two different vehicles. The 2017 Ram 1500 can fit your family, your groceries, and even your coworkers. Depending on the trim level and configuration, your 1500 can seat 5 or 6 adults. Yes. Adults.
In the 5-seat configuration, the center console is dual leveled with a deep compartment for larger items, like files or a package of trail mix. The smaller section can hold pens or earphones. Additionally, Ram has provided a nifty center stack where your cell phone or media player can be securely wedged.
In either the 5 or 6-seat layout, the back seats easily lift up to reveal cubbies for more storage. Additionally, there are two recessed cubbies in the back. If you like to brown-bag it for lunch each day, you can keep your food and beverages cool with ice. For your convenience, the cubbies are removable and washable.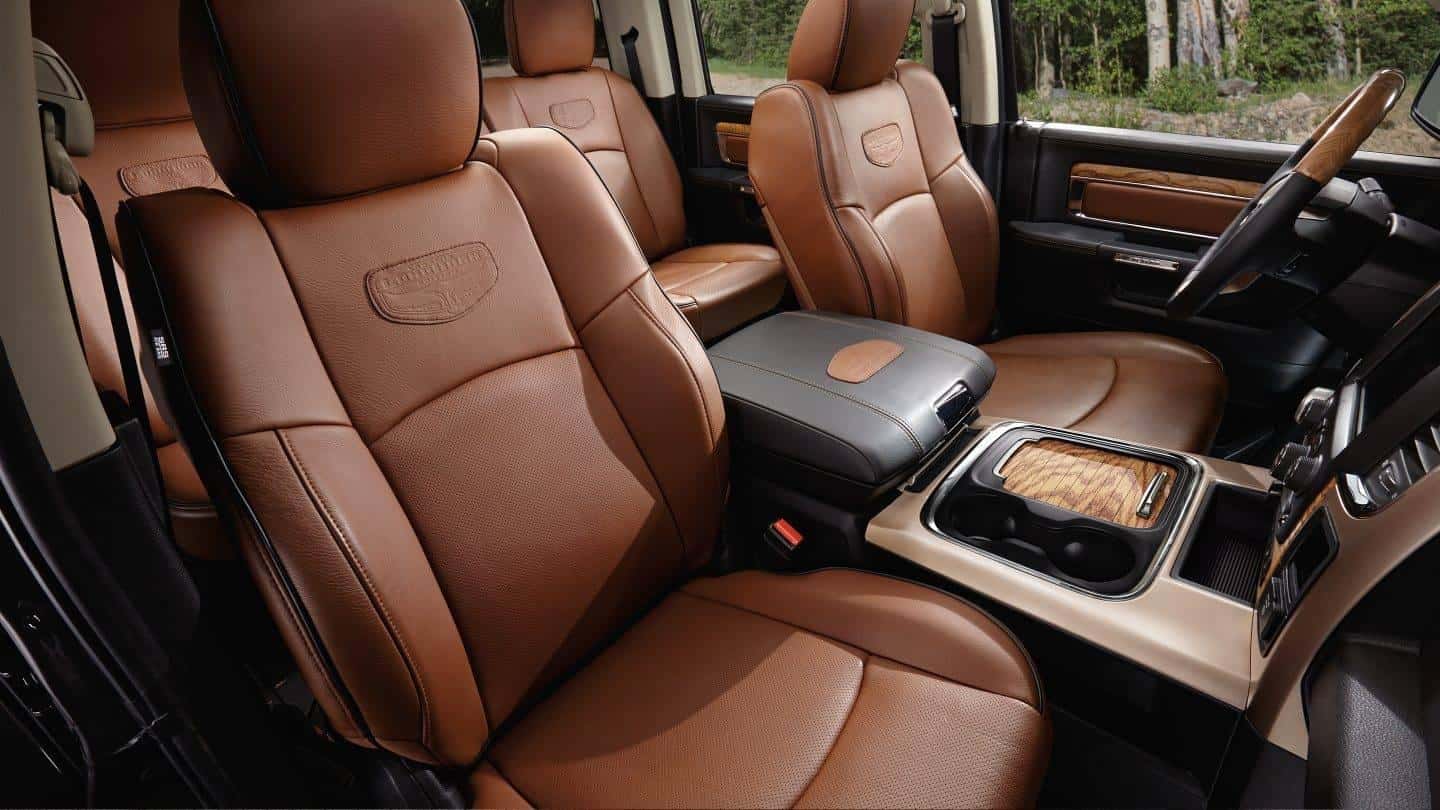 The back seats also fold up, and you can create a flat storage area in the back, so long as you have no passengers in the rear. If you have a newborn, this can also be an impromptu changing station: diapers and wipes not included at any trim level. Sorry.
If that isn't enough, you can outfit your 2017 Ram 1500 with the class-exclusive RamBox. The Rambox is on either side of your truck, spanning the length of the truck's rear. No other truck even comes close to this type of ingenuity. This secure storage system can house toolboxes, extension cables, ropes, camping supplies, fishing poles, and so much more.
The crew cab will have a more spacious interior (125.3 cubic feet), and will have two bed length options: 5'7" or 6'4". 116.6 cubic feet of interior volume and a 6'4" bed length can be had in the quad cab configuration. Either option can be outfitted to seat up to six passengers. This is great news, especially for those driving from the Houston Area, to Tomball. Traffic can sometimes be slow, but you and all your passengers will had enough space to comfortably enjoy the airy cabin of either cab option.